=====================================================================================
Backpackers Anonymous Music Group is giving Undaground Hip Hop a facelist in 2009, and leading off the resurrection is Cyrano aka Cy Yung (http://www.myspace.com/cyranoakacyyung), Junclassic (http://www.myspace.com/junclassic) and R.O.E. (http://www.myspace.com/risingoverenvy). All 3 are dropping free EPs to wrap up Black History Month by making history yet again
The BPA production team, JSLIKK (http://www.myspace.com/jslikkmusic) & Cynergy Soundz (http://www.myspace.com/cynergysoundz) produced individual EPs for all 3, and we're giving em to the people so the world can @@GET FAMILIAR@@ with what 'Reel Hip Hop' sounds like again! Give em a listen!
Cyrano's Republic is Cy's version of Nas's "If I Ruled The World," elongated into an album. Backed by JSLIKK & Cynergy's "soul & synths", Cyrano (aka Cy Yung) waxes poetic about politickin', tragedy, nostalgia & hope giving u a glimpse into what Freedom under the BPA Administration CAN be if we all take the time to just remember. He's got crooner J-Soul on the intro, and he teams up with vocalist Maria Don to remind us who is the most important woman in all our lives. This EP speaks to the revolutionary, the robber, and the reformed all at the same time. Cyrano's Republic dares you to answer the question "Can there be freedom without sacrifice?"
DOWNLOAD CYRANO'S REPUBLIC (+ COVER ART) HERE:
http://www.zshare.net/download/54725832ccc42efe/
Having recently released his sophomore album Overqualified Queens emcee Junclassic is providing fans with The Late Nites & Early Mournings EP. The project, recorded throughout the end of 2008 and the first 20 days of this year, is according to Junclassic, the 11 most personally painful songs he has penned or recorded in a career throughout the last decade. The download includes cover art, liner notes, and Junclassic's essay on "Why do a free album?" Cyrano (aka Cy Yung), Monsta X and Ceez are featured guests.
DOWNLOAD THE LATE NITES & EARLY MOURNINGS EP (+ COVER ART & A ESSAY FROM JUNCLASSIC "WHY DO A FREE ALBUM?") HERE:
http://sharebee.com/ac329ec9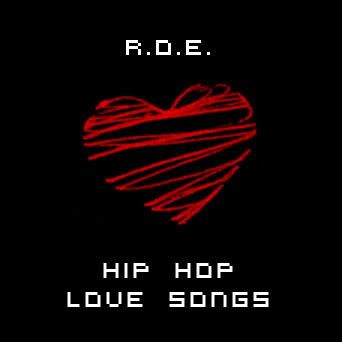 Here's a EP from the homey R.O.E. collecting a host of tracks that just deal with females. Some really heartfelt cuts on this one; "So Brand New" is a favorite, as is that live rendition of "Sweet Love". Not only is this pure Hip-Hop, its good music you could play for your momma. Or your sweetie. Enjoy.
DOWNLOAD HIP HOP LOVE SONGS HERE:
http://www.zshare.net/download/55593574ea82479d/
=====================================================================================